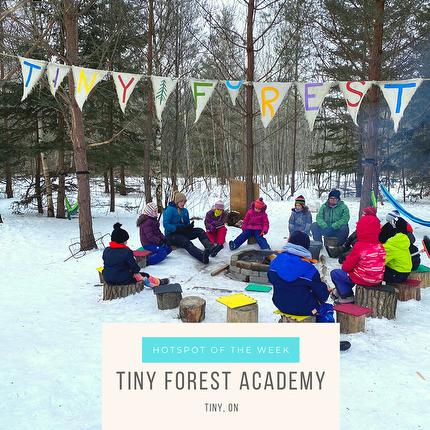 A VERY SPECIAL PLACE
Outdoor learning fun at Tiny Forest Academy
Tiny Forest Academy in Tiny, Ontario.🌳🐝🐿
Whitney Glage and her team of awesome certified outdoor educators take outdoor fun to heart. ❤️ We all know that forest walks, outdoor play time and nature can be very beneficial for kids and their development. TFA offers all kinds of programs for our kids to flourish in nature and understand their surroundings in a more connected way. From parent & tot programs, summer camps to PD days, your kids won't want to leave. 
Our eldest daughter, Liliane, enjoys a whole day of learning outdoors (rain or shine! cold or hot!) every week instead of traditional school. She looks forward to it! Our family highly recommends this amazing place and we feel grateful that we have a forest school in our community! 
Check out her facebook page to register for upcoming programs.
Thank you Whitney!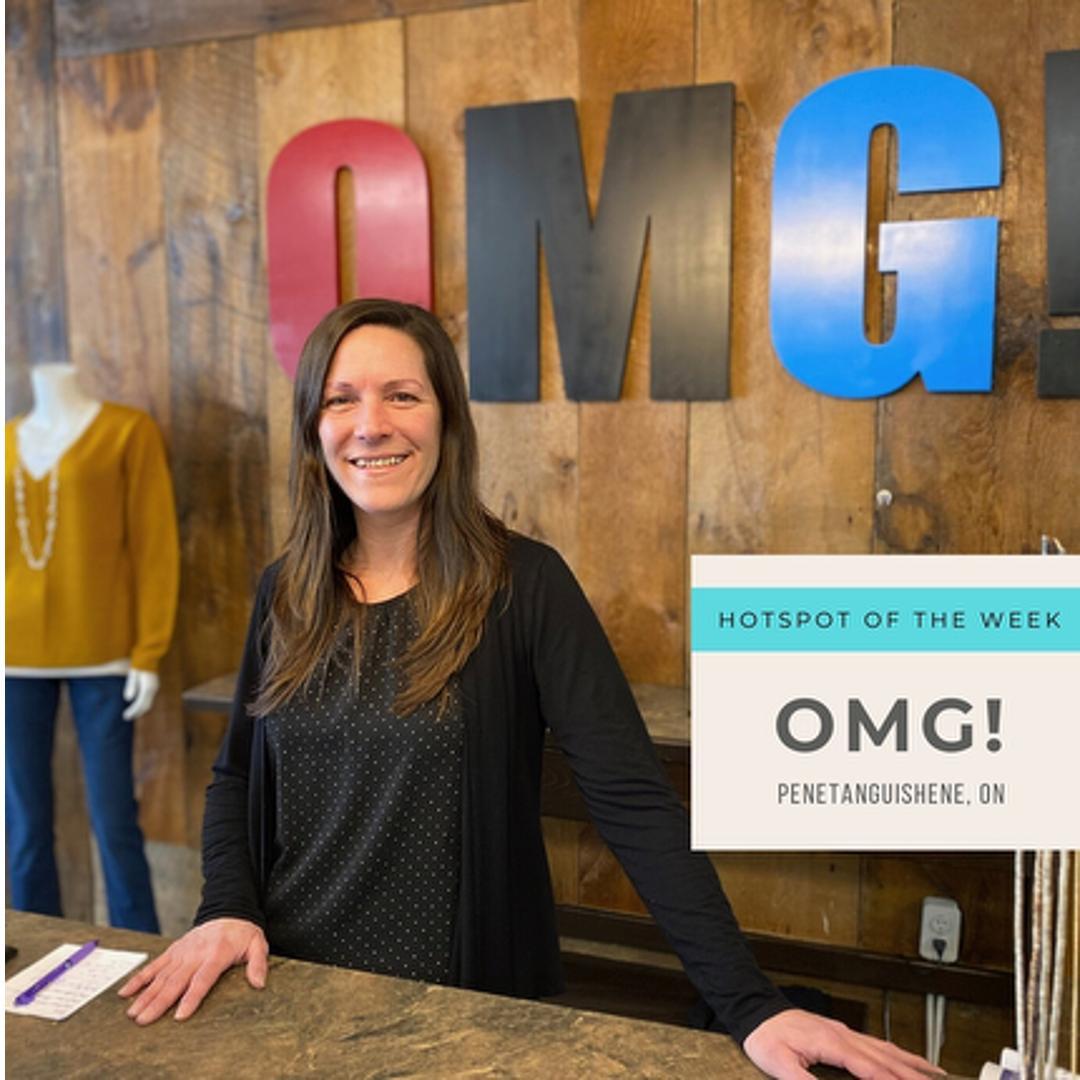 LOCAL RETAIL HOTSPOT: Penetanguishene
OMG! Men's and Women's Fashion
Meet JoAnn Menard, one of the most kind, generous and warm people I know. If you haven't been in OMG Men & Women's Fashions! in Town of Penetanguishene on the Main Street, you are missing out on some awesome fashions.👚👗👞👒🧥
I know that online shopping might seem easy, but it's like what Forest Gump told us, you really don't know what you're going to get...😆🍫 I personally like to shop locally, try on clothes before I commit and even feel the material... which is impossible when you just buy online. What Joanne prides herself in is lovely good quality clothes at an excellent price. In a world where you tend to buy on the cheap and just throw it out, it's nice to know you can rely on OMG! for just the perfect piece to compliment your wardrobe. Not to mention that the service is second to none. If you're pants seem to long, Joanne will hem them, no problem. She does it all. 🧵
So, go on, visit the store, meet the lady behind the counter and trust me, you won't be disappointed! Buying clothes doesn't have to be stressful... it can actually make you smile 😀
💕 Thank you Joanne for doing what you do so well!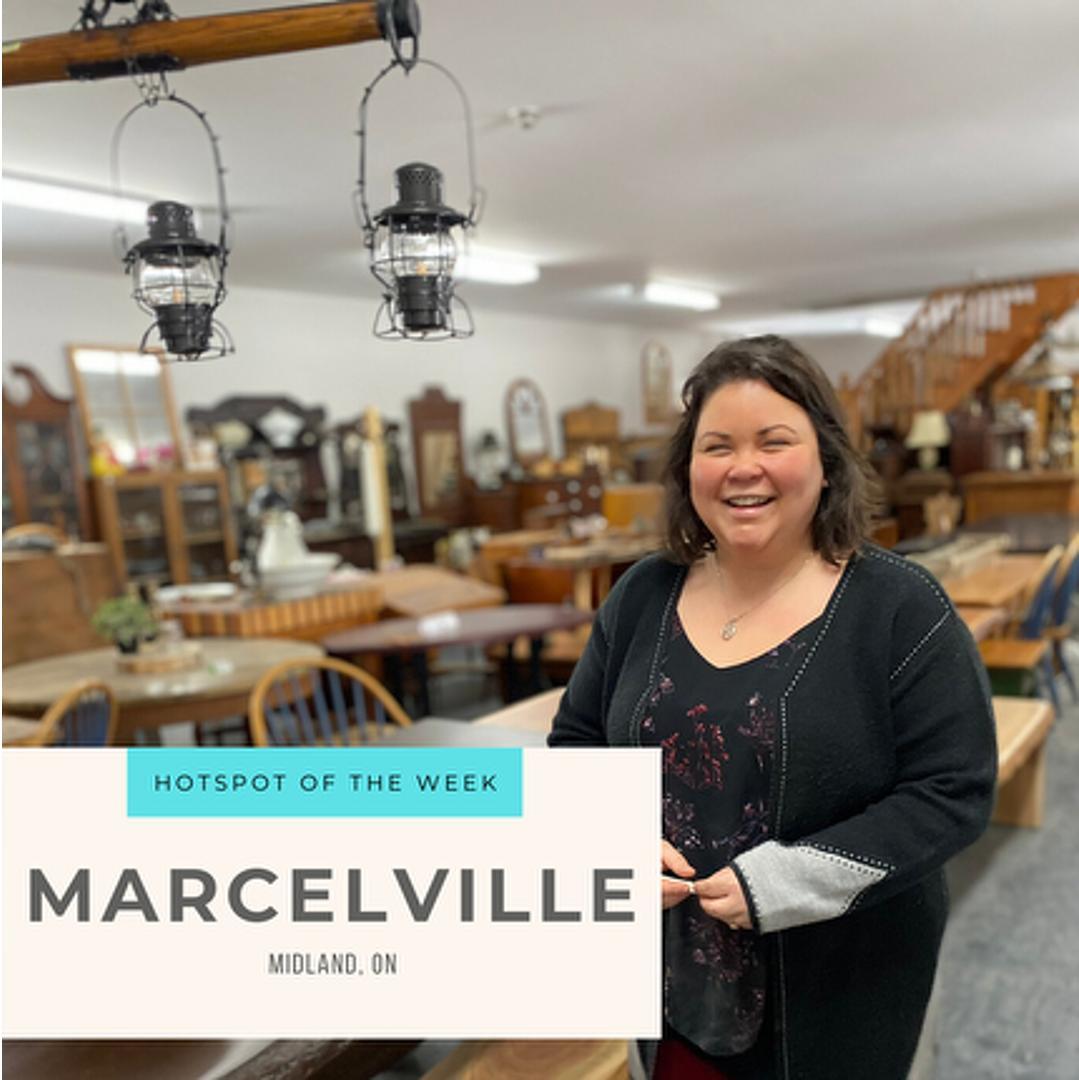 HOTSPOT: Marcelville in Midland, Ontario.
Custom furniture and antiques
Meet Julie from Marcelville! She's passionate about where she works, a family-run custom furniture and antiques shop nestled between Penetanguishene and Midland. 
Whenever you're thinking of furnishing a new home or thinking of staging, this is THE place to find unique things "on trend" at very reasonable prices. My wife, Camille Myles found a live edge custom bench for our front entrance and an antique laundry washer board for our laundry room. 
The service is personal and the smiles are contagious. I truly recommend that you discover this perfect gem.
NEVER MISS A THING!
Get a FREE list of fun upcoming events delivered to your inbox weekly!
Click here to never miss a thing in Tiny, Tay, Penetang and Midland, Ontario.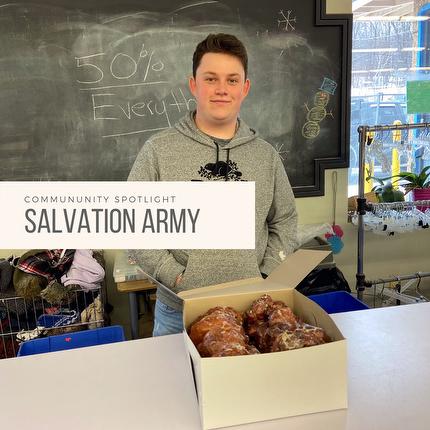 The Salvation Army in Midland
COMMUNITY SPOTLIGHT
👋😊  
In a world where we tend to buy new and get rid of things quickly, it's nice to know you can count on some places to give things a new life and a new home. ♻️ Whether you're thinking of moving or welcoming a change in your household (like a new baby!), it's always a good idea to take stock in what you have (and we usually have too much) and give away what others could use. Offering your things as donations to the Salvation Army helps the community with all kinds of valuable community programs, so when you're shirt just doesn't fit right anymore or your kid stops playing with a certain toy, it becomes a spark in someone's life. 
When we were getting ready to sell last year, we brought truckloads to the store. We did go through the Marie Kondo method and I found almost simpler than to try to sell your stuff on kijiji. Donating always makes me feel good, like a great big hug ❤️
"When you give to The Salvation Army, you are investing in the future of marginalized and overlooked people in your community. As the largest non-governmental direct provider of social services in Canada, The Salvation Army provides unprecedented support to society's most vulnerable."
We know the staff works really hard to organize and present your stuff to sell... I thought I would thank them with this message and a few donuts from Georgian bakery 🍩🍩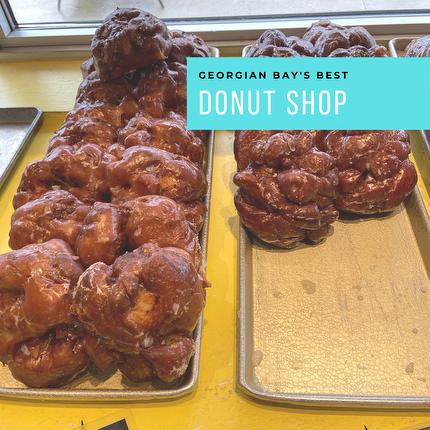 Georgian bakery in Midland, Ontario
GEORGIAN BAY'S BEST DONUTS!
❤️
The secret is out!!! 
🤫
 The best donuts in town have to go out to our Georgian Bakery and Tuesdays are Fritter Day, so go on and have a Fritter.... you won't regret it. 
You got to follow them on Facebook too... their posts are fun and funny, just like their sandwich board sign in the front of their store. 
So glad that the tradition of having a great local bakery remains alive in Midland because of this awesome place.