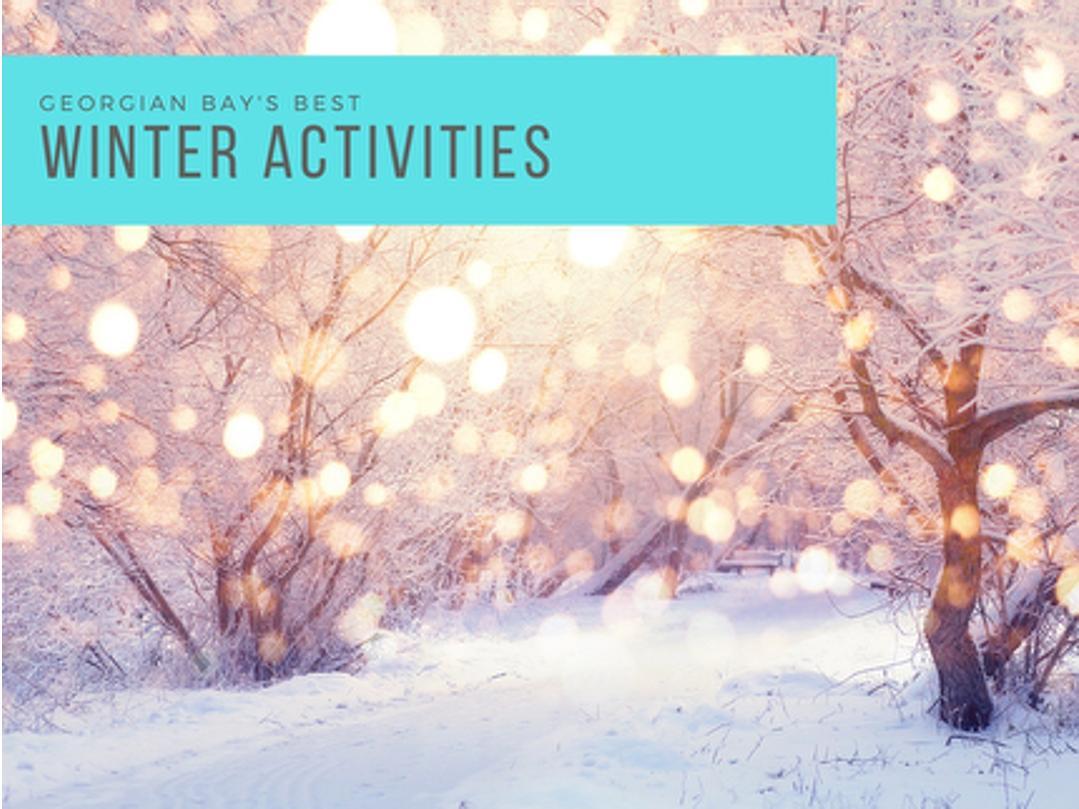 Georgian Bay's Best Winter Activities
1-⛷Skiing! Downhill with Mount St. Louis Moonstone is always a great choice. With some great easy rides for the little ones, it's a perfect place to create memories. If you're a cross-country skier, then you'll find your way Mountainview Ski Centre & Ski Shop in Midland, behind the Mountain view mall. 
2- Tubing! Horseshoe Valley Resort has some amazing tubing for all ages! Worth the slide... yippee! 
3- ⛸Skating! Normally I would be recommending the outdoor rinks in Tiny Township, but they are currently closed for maintenance so the next best thing is to take your skates indoors at our local arenas. Penetanguishene Arena has free public family skate times by donation. The times are on Fridays from 6-7 p.m. and Sundays 12:30-1:30. In Midland, public skate times are Saturdays: 1:30 p.m. - 2:45 p.m. Sundays: 1:20 p.m. - 2:35 p.m. Mondays : 1:15 - 2:15 p.m. 
4- 🛷Go sliding! Just take a sled and slide away on the perfect hill! In Penetang, you'll find one on the corner of Hilltop Drive and Lorne Ave. Another favorite is in Midland, beside the Huronia Museum and Huron Ouendat Village. Or why not try the hill beside the  Wyevale Central Public School in Tiny... Just old plain fun. Something doesn't have to cost much for it to be fun! 
5- Snowshoeing! The places to go in North Simcoe seem limitless... you could check out the Wye Marsh Wildlife Centre, for some birding and they'll rent you some snowshoes for the day too. The Simcoe County Forest Trails are gems just waiting to be discovered. Awenda Provincial Park also has some amazing trails with breathtaking views.
Trust me, your kids will thank you for such a fun weekend! 
See you out and about!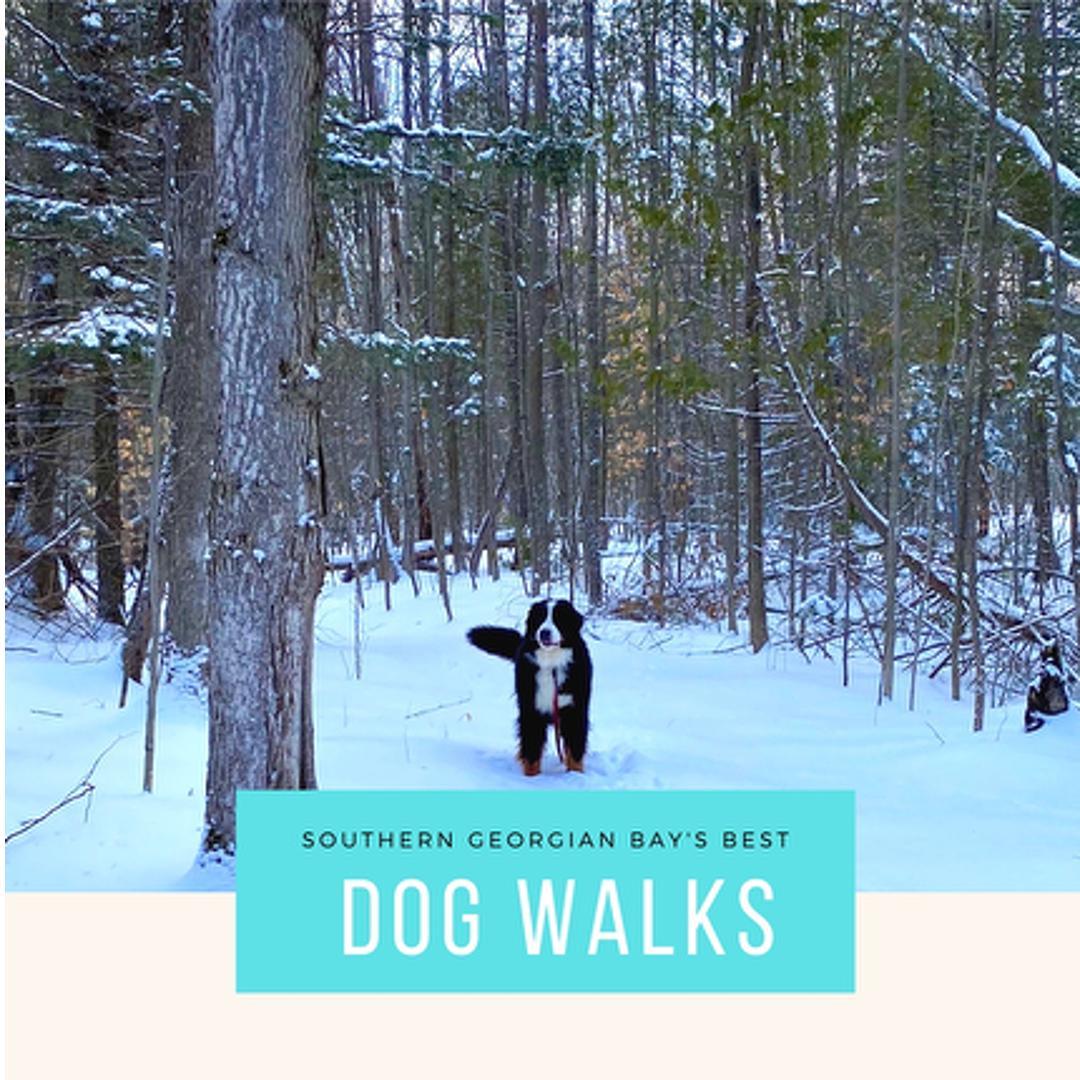 BEST DOG WALKS!
Southern Georgian Bay has some beautiful trails in the winter, just waiting to welcome your furry friends.
🐶 Here are some places to discover... Tired dogs guaranteed!
👉Copeland Creek Bridges Trail, Penetanguishene: A paved trail winding through the forest on a old railway.
👉Saint-Marie Park, Midland, at the Wye River: A dog lover's hot spot. Easy place to let your dog loose in a beautiful setting.
👉 Simcoe Forest Trails: Find a trail near you and go and explore. Your dog will thank you!
🤔Did you know that Tiny township was named in 1822 after a pet dog of Lady Sarah Maitland (1792–1873), wife of Sir Peregrine Maitland, Lieutenant Governor of Upper Canada? Yup, you can now share this fact to a neighbour and sound really smart!😆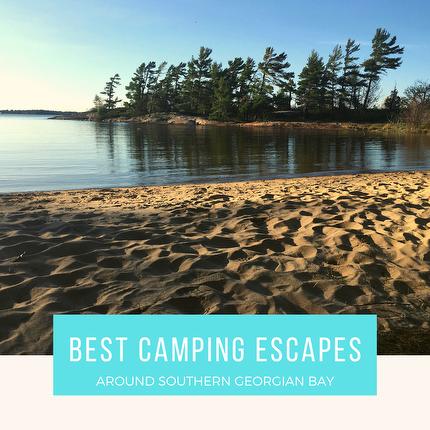 Best Camping Escapes around Southern Georgian Bay
🛶MY TOP 3: Best CAMPING ESCAPES around Southern Georgian Bay!🌊
Feel like experiencing Georgian Bay waterfront living in a new way?🙋‍♀️Well, even if it's cold outside make sure you book your camping spot in advance as these places get popular! Here's my top 3 camping spots: 
1- Waterfront cabins for families and couples at Georgian Bay Bay Islands National Park: Only 1.5 hours from Toronto, along Highway 400, you'll find your gateway to Georgian Bay! Our family loves to rent a cabin, swing in the playground, swim at the beach or go for an interpretive hike around historic Beausoleil Island! The boat ride from Honey Harbour is part of the experience! You can check out beautiful cottages along the way to your island. 
PRO TIP: Reservations start JANUARY 14th at 8am here: https://reservation.pc.gc.ca
2- Yurt camping at Bruce Peninsula National Park: You can't go wrong with the Northern Bruce Peninsula. Sunsets are stunning on the eastern side of the Peninsula, so be sure to hike to the shore in the evening. Bring a good pair of hiking books, water and a flashlight for your way back. 🔦
PRO TIP: It gets really busy, so plan ahead. If you're going for the day, you'll need a parking pass in advance (get it online). Tent and yurt camping reservations also start at 8am on January 14th on the Parks Canada reservation system: https://reservation.pc.gc.ca
3- Tent camping at Awenda Provincial Park: Close to the beautiful town of Penetanguishene, Awenda Provincial Park is peaceful, quiet and has awesome sandy beaches (even a dog beach!). Spending the day relaxing on the beach is a perfect way to experience Georgian Bay! Book your spot here: https://www.ontarioparks.com/reservations
PRO TIP: Be sure to bring your bikes as you can ride over to the beach area pretty easily (no waterfront camping spots though).
It's time to book your spot! 
☺️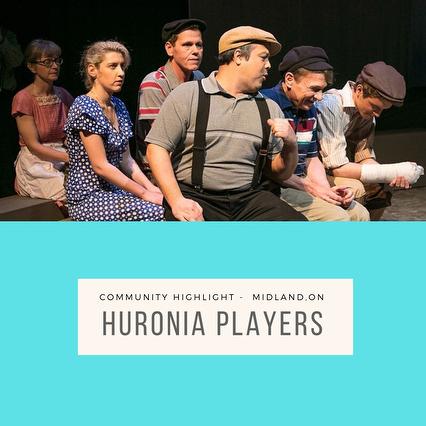 Community Highlight - Huronia Players!
Have you ever dreamed of performing on stage? Huronia Players Community Theatre has made this dream a reality for countless community members in Southern Georgian Bay. 🎭
This membership-based group has a proud 50-year history in Midland, Ontario and has grown to the point of having their very own state-of-the-art theatre at the Midland Cultural Centre (MCC). An architectural gem in the heart of downtown, the MCC showcases the creative talent in the arts from our community and from renown artists from away. Because of the hard work of artists like the Huronia Players, our community gets to see some exciting shows all year long.  🎼🎹🎨🎟
To get involved in the theatre, make sure to follow the group on Facebook and check out their website http://www.huroniaplayers.ca. They are always open to new members and growing their love for the theatre in our community. 

A must-see! Can't wait...