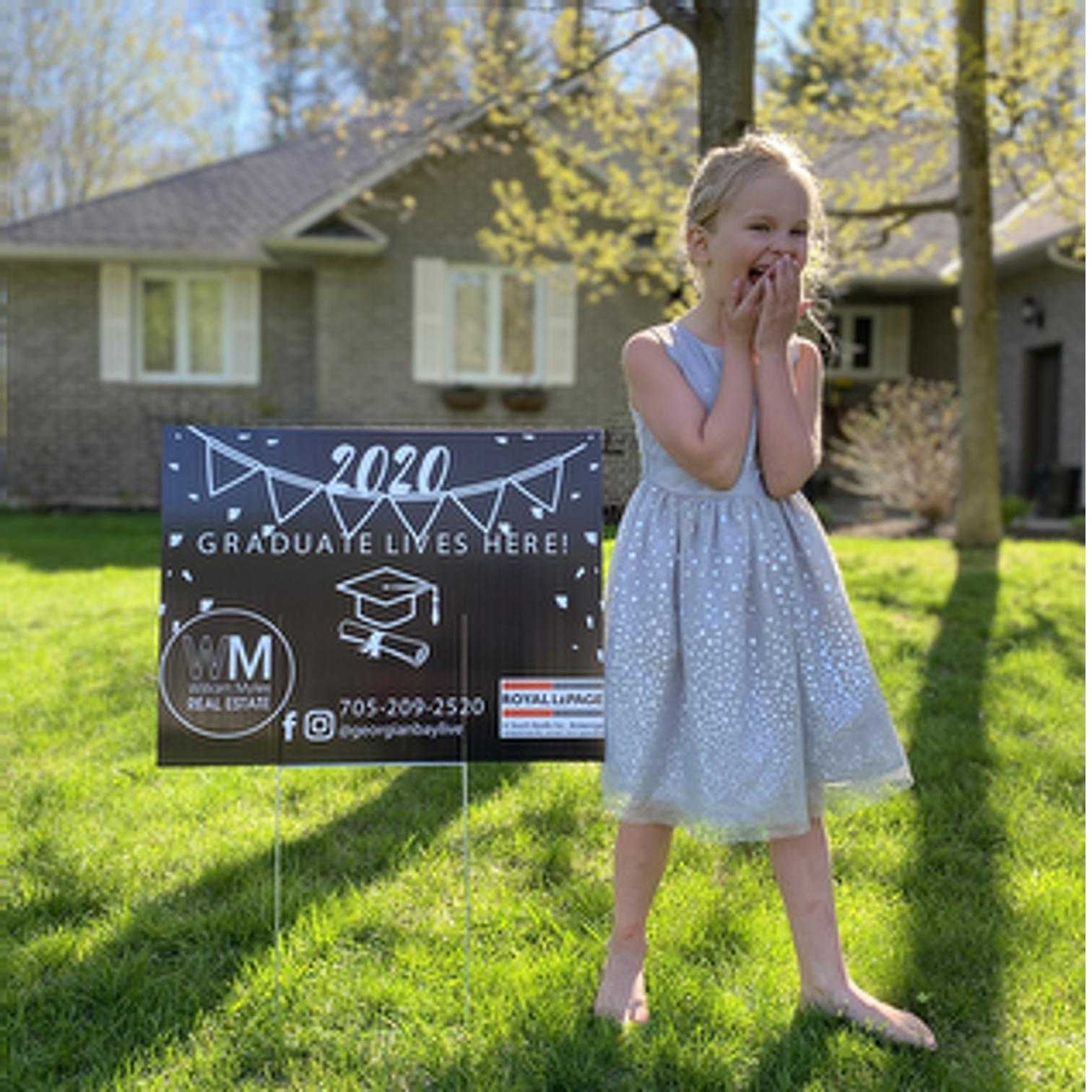 SHOW YOUR GRADUATION PRIDE AT HOME
Get your "Graduate Lives Here 2021" sign!
🎓 Whether graduating from Kindergarten or celebrating a final year of high school, graduation looks a little different again this year! That shouldn't stop you from showing off your pride for those who've achieved so much and worked so hard to get there!
Exclusively to our communities of Springwater, Tiny, Tay, Midland and Penetanguishene, I'm offering a free "2021 GRADUATE LIVES HERE" sign for your front yard!
To receive your sign and show your pride, simply fill out the online form
HERE
. If you have questions, call or text 705-209-2520. It will take some time to organize and deliver all these signs geographically, so don't worry, we'll make sure you get your sign soon. We'll post updates on our social media @georgianbaylive on IG & FB.
In the meantime, I'm always happy to answer any of your real estate questions. I'm never too busy for your referrals and appreciate your kindness when you think of me when you or someone you know buys or sells their home in our community. Thank you so much. I'm always available, so please call or text me 705-209-2520.
Congratulations to all 2021 graduates! Remember, your community is behind you!
Sales Representative, Royal LePage In Touch Realty Inc.
william.myles@royallepage.ca
Graduation sign